Fullerton Markets claimed the title of "Best Research and Education Asia Pacific 2018" in the recent International Business Magazine Awards organised by the UAE-based journal of the same name.
The awards recognise visionary brands in the fields of business and finance, with award winners decided by a panel of experts and research analysts.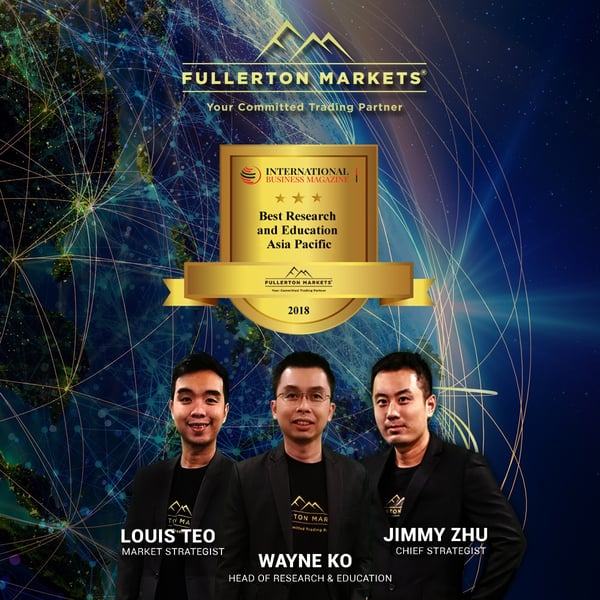 CEO of Fullerton Markets, Mario Singh, said: "We're honoured to be the recipient of this award from the International Business Magazine. Not only does this affirm our commitment to providing world-class research and education, but it spurs us to set new benchmarks when it comes to equipping forex traders with the tools and knowledge to enable them to make consistent profits in the markets."
The research and education department at Fullerton Markets is helmed by industry veteran, Wayne Ko, who leads in providing thought-provoking analysis and trading ideas to thousands of clients worldwide. The team frequently conducts webinars and LIVE events, offering traders up-to-date market news and trade calls. Expert-led regional seminars covering trading topics and techniques are also part of efforts to reach out to an ever-growing group of traders.
Fullerton Markets' Head of Research & Education, Wayne Ko, remarked: "Our clients value having easy access to quality analysis and news that help them make better informed trading decisions. We ensure that the resources available to them bring them closer to their goals — be it creating wealth, building their business or expanding their investment portfolio. Through data-supported insights and ideas, we aim to empower both novice and skilled clients to execute trades confidently and benefit from a seamless trading experience." Fullerton Markets adds this award to its growing list of accolades. Last year, the brokerage firm was named "Best STP Broker in Asia Pacific 2017," "Best ECN Broker in Asia Pacific 2017" and "Best Trade Execution in Asia Pacific 2017" by the Global Banking and Finance Review.
Read more here:
https://www.pr.com/press-release/768856
http://www.intlbm.com/Home/Q_And_A_with_Fullerton_Markets_CEO_Mario_Singh?utm_content=78965353&utm_medium=social&utm_source=linkedin